Harmonious Balance
Beauty Treatments
ALL OUR FACIALS & EXFOLIANTS ARE FOR MEN AND WOMEN
Relax, Rejuvenate and Replenish!
Our Award Winning Beauty Services Include:
Luxury Facial and Anti Age Facials
Full body exfoliant and body scrubs
Day Packages
LUXURY FACIAL AND ANTI AGE FACIAL
Indulge yourself in our beautiful specialised facial treatments with a beautiful harmonious strawberry mask or anti age mask.
We use Brisbane based beauty masks products to perform our wonderful award winning facials, giving results instantly. From normal to dry, oily to problems, mature to combination skins, the products are natural including ingredients of pure aromatherapy essential oil of lime & Ylang ylang and the outstanding ingredient 1.3 Beta Glucan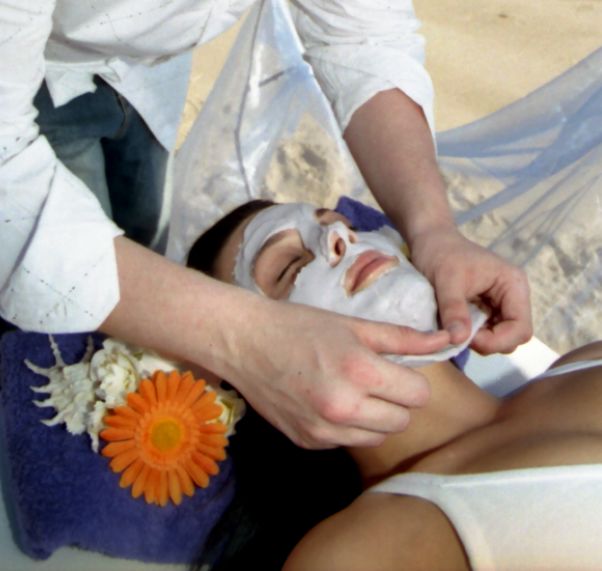 Beta Glucan is derived from the cellular walls of bakers yeast – a powerful natural anti-oxidant complex and free radical scavenger. Beta glucan actively refreashes the cells, and helps delay the aging process, minimise the appearance of fine lines and wrinkles, and also helps to aid in environmental damage, providing much needed moisture, elasticity, clarity & firmness.
Our beautiful 1hr facials include: cleanse, double cleanse, lymphatic drainage facial massage, exfoliant, mask, toner and moisturiser. You will leave with your skin feeling fresh, clean and re-hydrated.
Please note we do not do extractions for blackheads, nor do we use any machines on the face. Our hands are the winners to our success of award winning facials.
Come and enjoy a fantastic Harmonious Balance facial and enjoy a complimentary foot or hand massage. Our trained therapist is waiting for you now!
Open Hours:
Heathwood location, near Forest Lake
Heathwood Facility
Monday 9am – 1pm

Tuesday, Wednesday, Thursday,

Friday 9am – 8pm.

Saturday By appointment only
Contact us